UCLA

Most people think of UCLA as a 100 year old brick and mortar university. It is. But, it's also so much more.




#1 Because


Opportunity:
We anticipated that UCLA would be ranked #1 for the fifth consecutive year by U.S. News and World Report. In years past, we'd tout what we are ("we're #1, again!"). So, our opportunity was to expand upon why; allowing for deeper storytelling that represents the brand more broadly.

Concept:
A heartfelt Thank You campaign from the brand to the community. #1 Because shifts the credit of winning from "the university" to the people who made it possible. The award becomes a platform that allows others to tell their story and shine.




Execution:
Building on the core campaign content, we encourage Bruins to make the concept their own by telling us why they think UCLA is number one. This came to life in a variety of social content and engagement plays. The result was UCLA's most engaging campaign to date.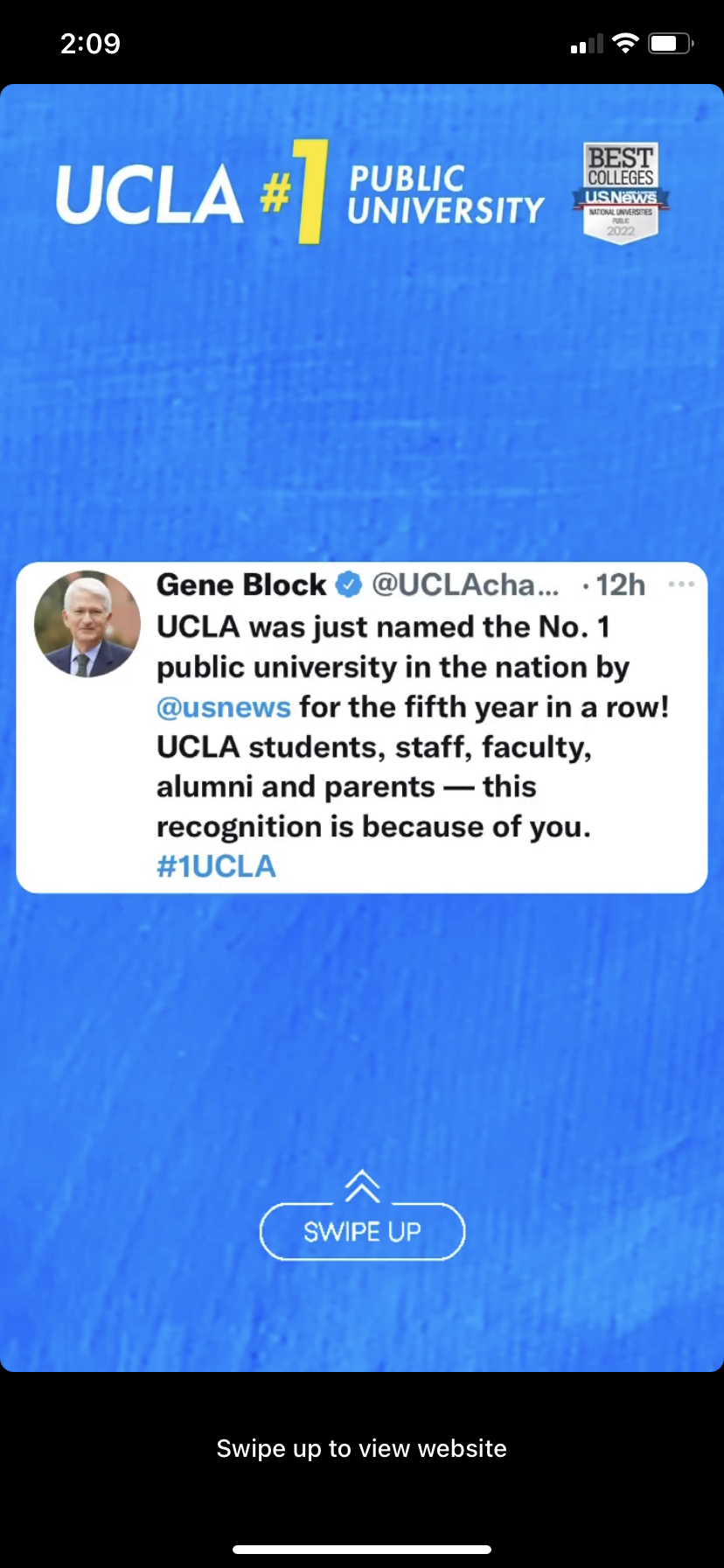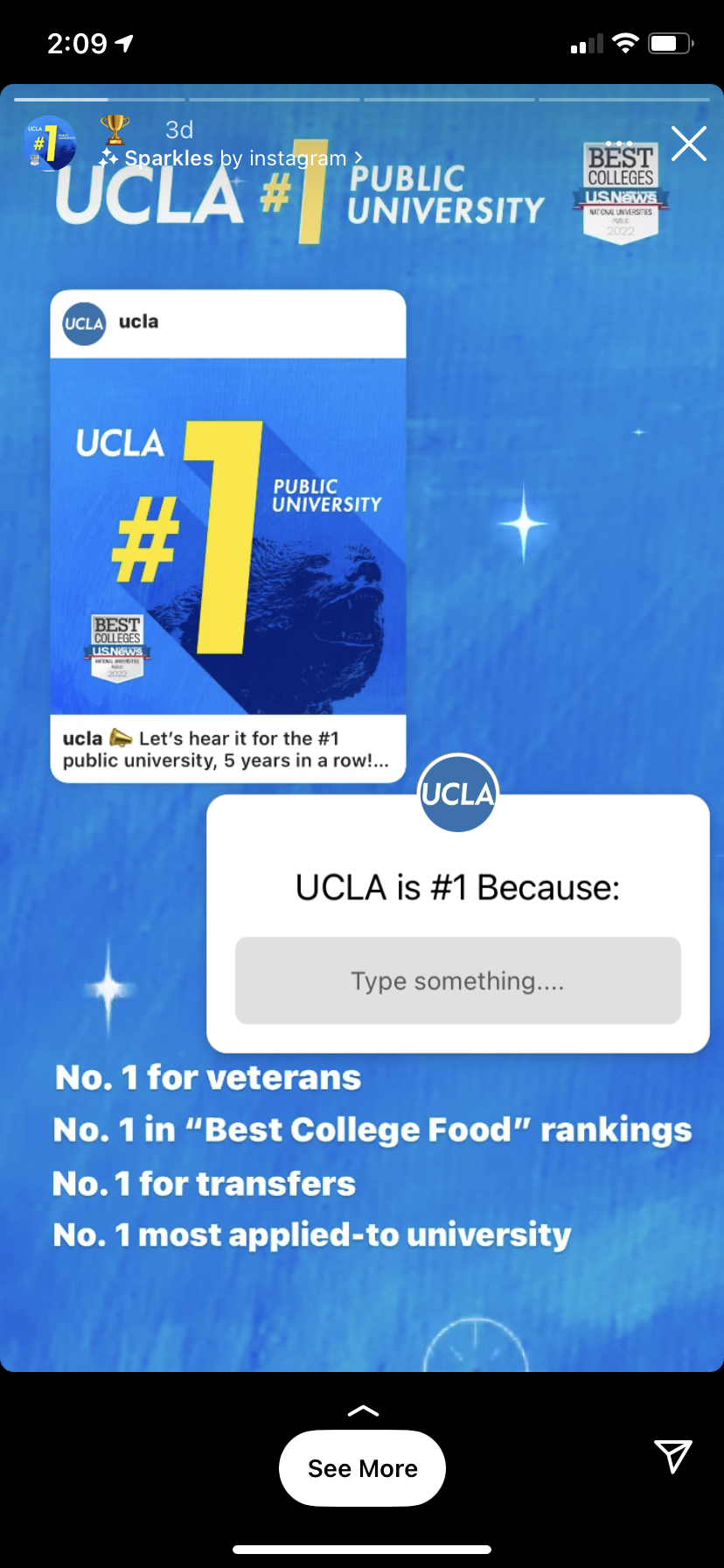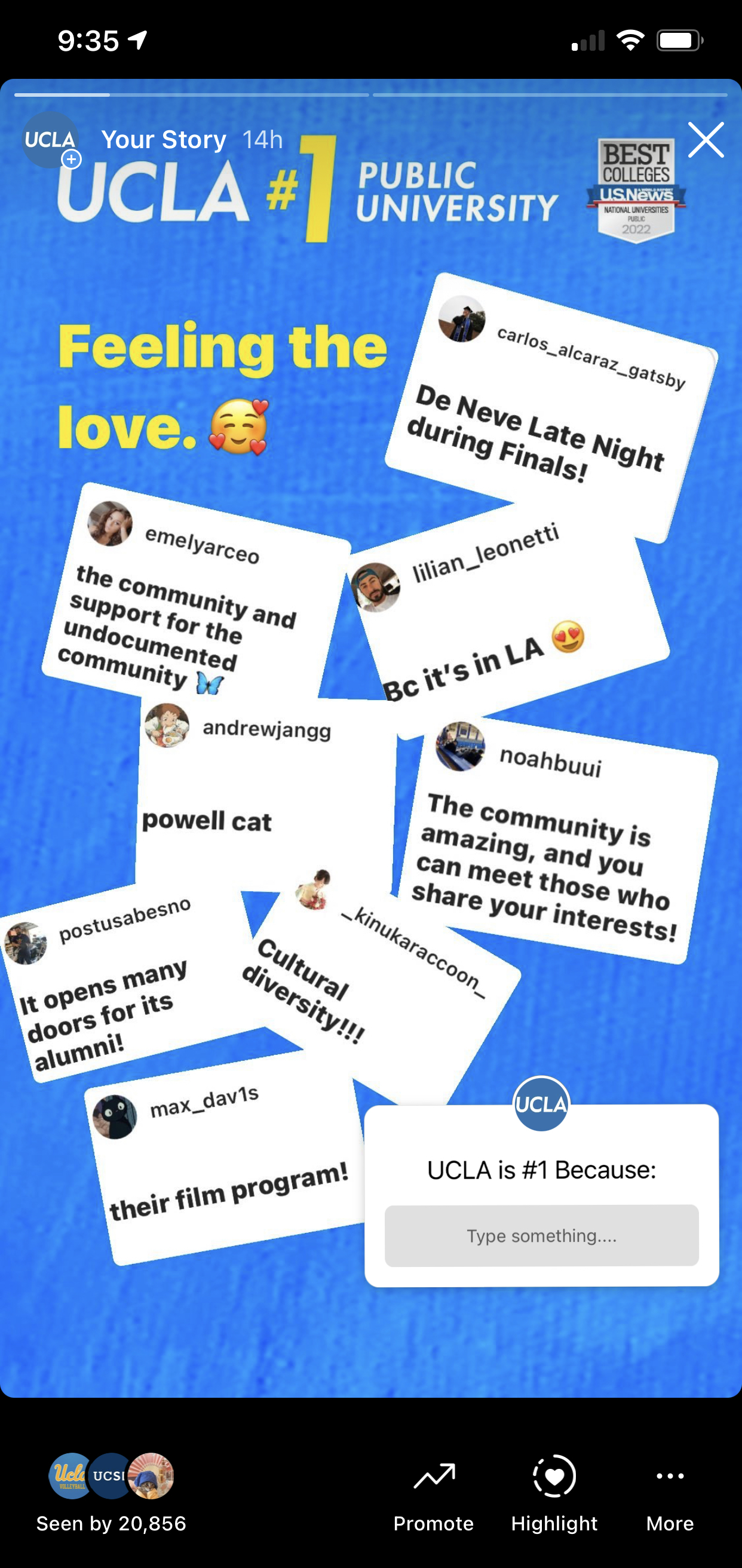 Knowledge Solves


Opportunity:
Most people don't know anything about UCLA's mission as a public service institution. Our opportunity was to build awareness and engagement around specific topics, leading people to online and in-person resources.

Concept:
A first of its kind campaign for a university. We didn't shy away from tough topics like homelessness, immigration, racism and climate change. It cut through because it was real, relevant, at times shocking, yet always optimistic at it the core.




Execution:
The controversial subject matter and bold tone were only part of the success. We helped thousands of Angelenos discover and connect with life changing UCLA knowledge and resources. Content included TV, social, long form digital copy, print/banners, OOH and event.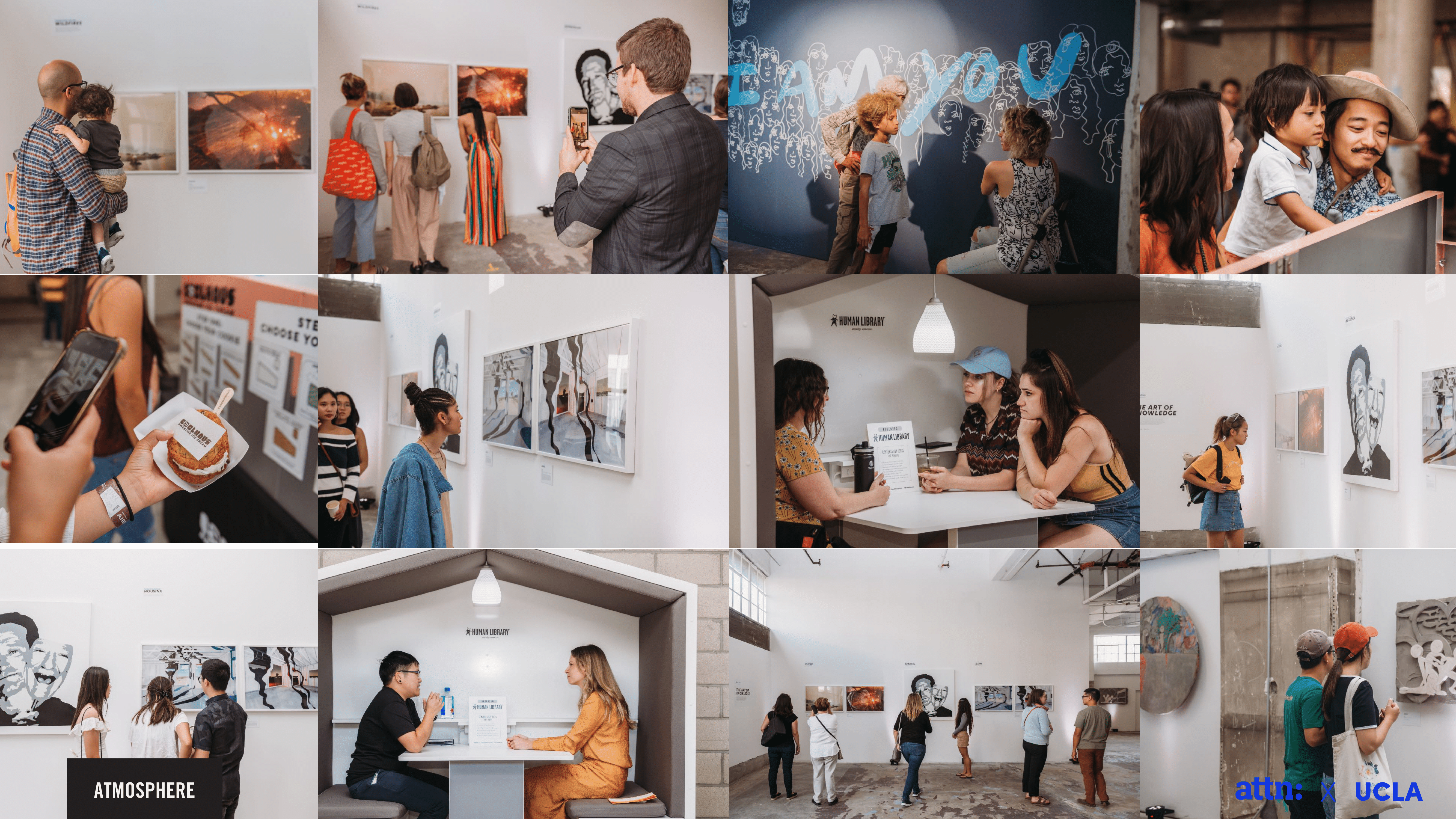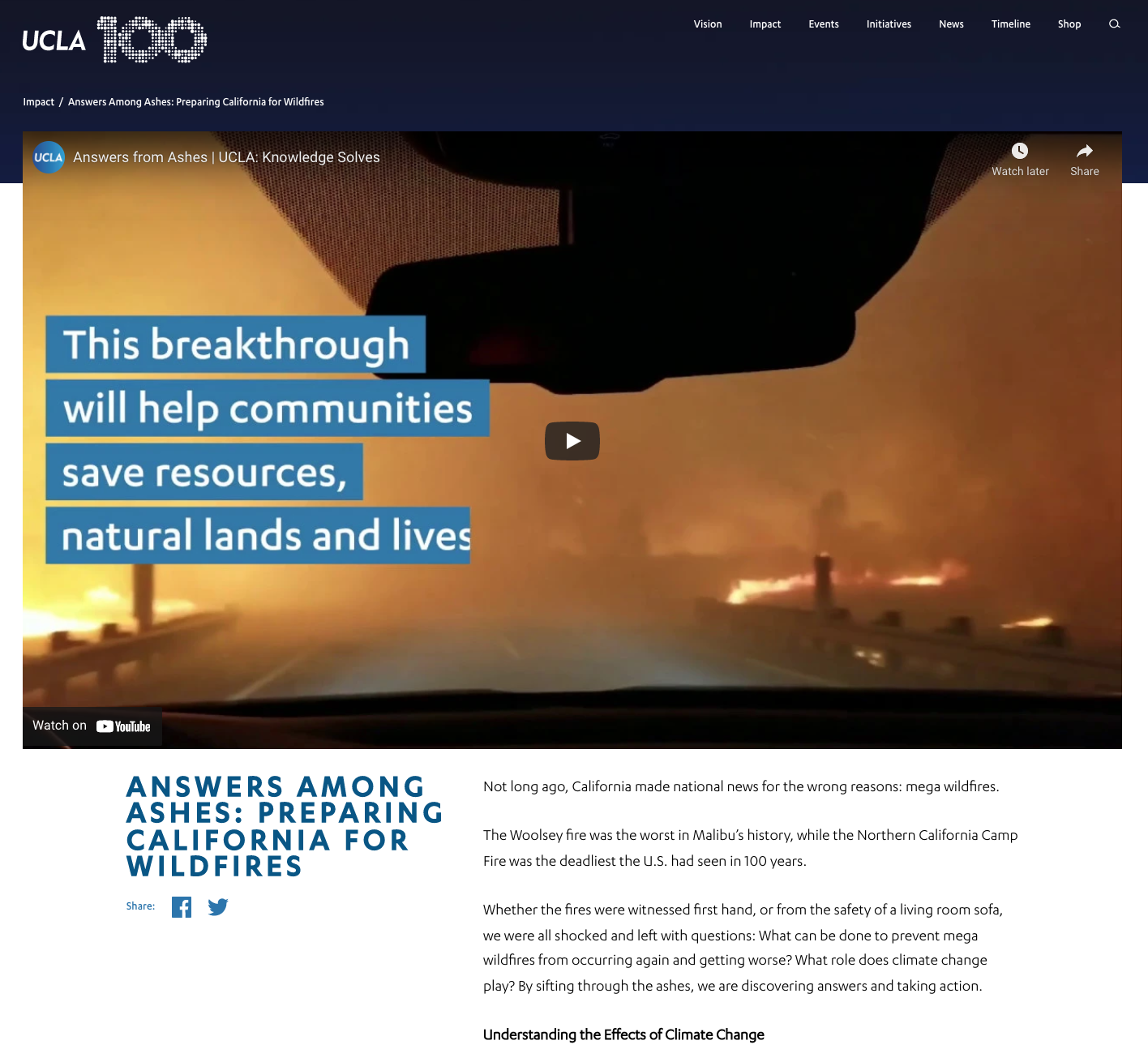 Web Copy


Opportunity:
There are other web projects which we can talk about (like the Admission website, the Centennial build and Bruin Bound) but what I'd like to feature here are some highlights from the 20-ish pages that I wrote for the gateway, ucla.edu. It was a long overdue redesign. Meaningful content wasn't easy for prospective students and family members to scroll and find. There was outdated and redundant information. It looked old. The list goes on.


Approach & Execution:
Rethink the entire site with a core team dedicated to creating a better user experience, design, content and copy.

The result was a multi-year journey and well worth it.

UX/Design: The landing page was completely transformed into a content hub for new media as it becomes available from the school's numerous communication teams. The page design was cleaned up with a new look. Pages were linked together strategically to move folks from awareness to whatever resources they need.

Copy: Amongst many things, I focused on copy brevity and the tone changed as well. We went with a more welcoming voice than before. We used less "we" and more "you." We want users to feel like they're having a 1-on-1 conversation with an intelligent, proud, humble, relatable person – not a century old brand.



Visit [ucla.edu] for more.





Event
First Thursdays in Westwood [coming soon: 2022]
Email





Every Year, to connect with donors, Bruins and the greater higher ed community, we created a holiday greeting email from the Chancellor.

As the years went by, these projects grew in scale from simple graphic animations to video productions with budgets.






Throughout the year, employees were invited to participate in a variety of internal learning sessions.

We created a series of emails for each session that encouraged attendance, RSVP, provided post event resources, etc.




Agency: UCLA In-house
CD: Powell Michael / Seth Odell
ADs: Tony Stella / Sakol Mongkolkasetarin
CWs: Zane Cassidy / James Knutila