Smarter


I was approached by the founders of this start-up to help them define the brand. They had research and were well on their way to creating an interesting service for a specific problem.








By 2030, the US population will fit the definition of "super-aged" – more than 20% will be over 65.
This group is largely disengaged with technology at the cost of their health and happiness. They face personal, complex barriers that require attentive, in-person care to overcome this disengagement with tech. Smarter was created for these people.

Not only are older adults left feeling disconnected and even invisible, there is a generational strain at play.
Their children find themselves juggling careers, families, social lives and the needs of their parents. They don't have the time or skills required to help their parents. Leaving the children to feel guilty, inadequate and resigned.




The brand wants to be seen as a trusted source of knowledge, like the tech-savy younger family member. Someone who is also caring and understanding.
Working building off their research which included potential customer interviews, we developed this helpful persona. We also developed a number of other statements and guidelines (not shown).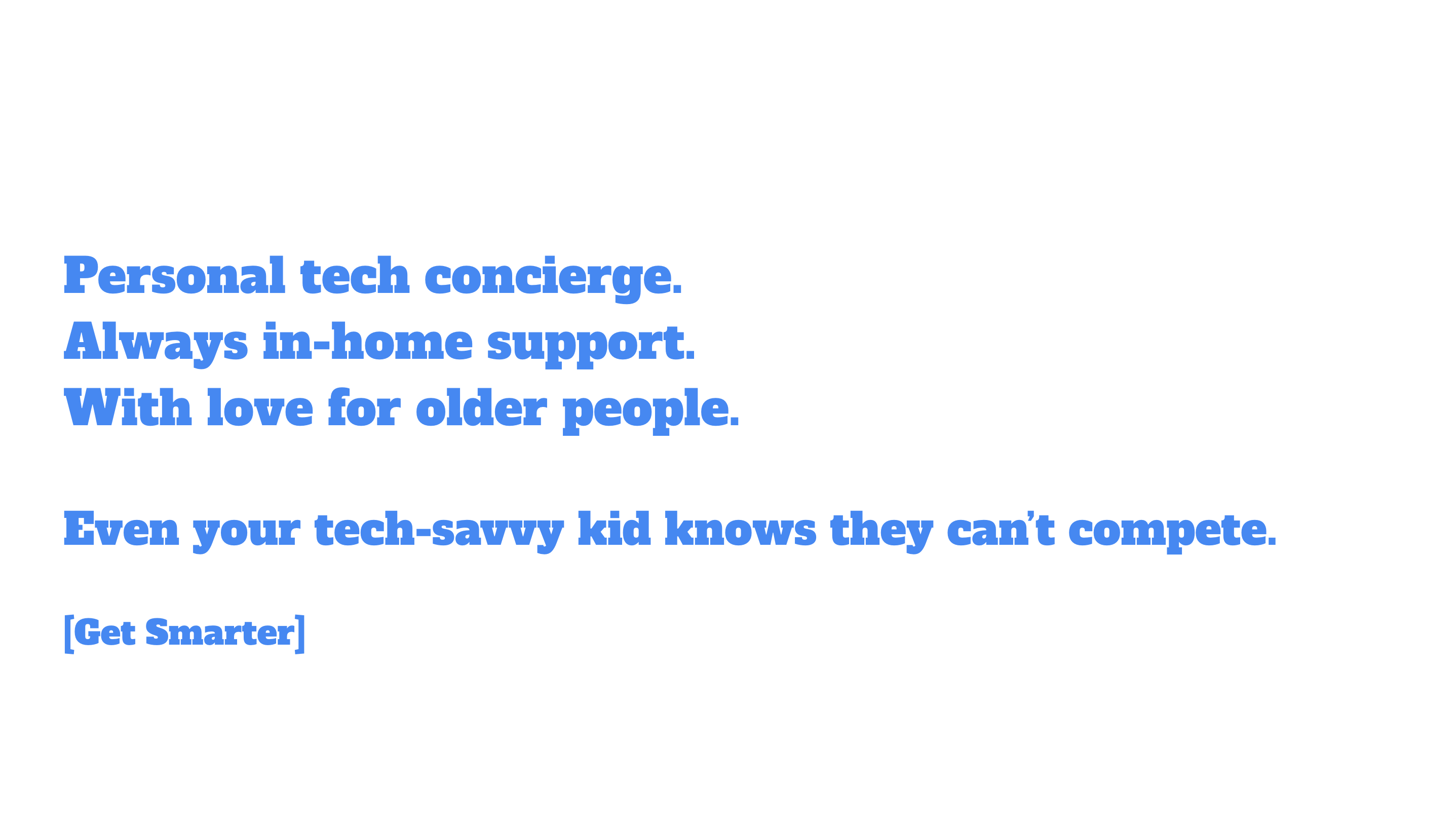 Examples of messaging that captured the brand's value in a variety of ways.
I find that writing divergently and sharing an array of value messaging helps us have productive conversations before we set any rules (e.g. should it be "older adults" or "older people?").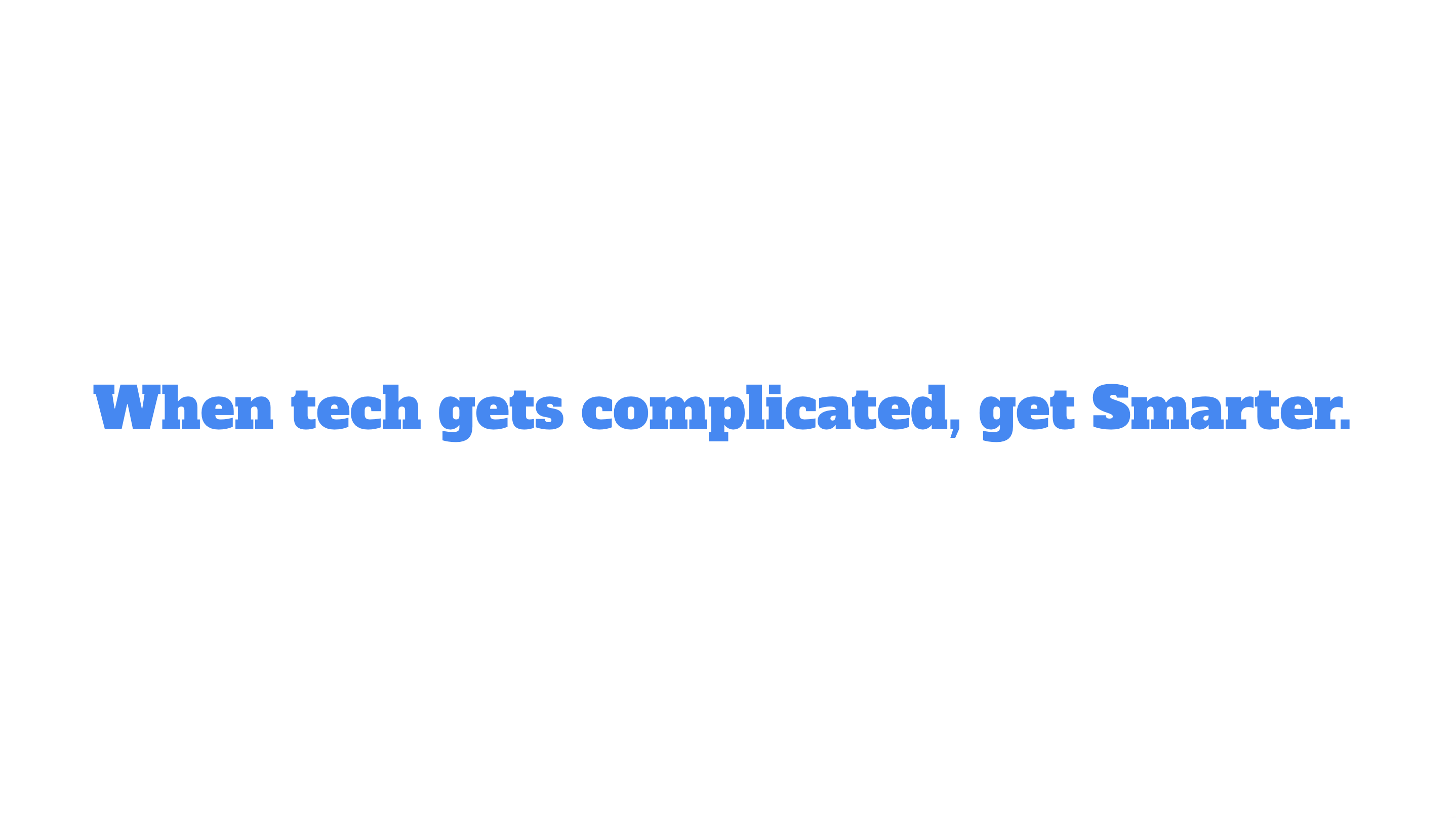 Tagline dilemma.
The clients liked both of these as potential taglines. Which do you prefer?