Mars Corporate - Sustainability

This Mars branding work was my second exposure to brand identity and the creation of brand guidelines, the first being with 3M.


My role was conceptual and copy support for our CD and Sr. AD. Later, after the branding was approved, I lead the creation of the guideline document.



Sustainable in a Generation Plan

Ask: Mars needed to brand all of its positive efforts towards sustainability, so they turned to us for a logo, supporting graphic elements, and a guide book for future creative.

Solution: We provided a number of options (the two finalists below) that evolved into the final logo and assets.




The clients chose Ecosystem. But, they also threw us a curve ball... They changed the name to Sustainable in a Generation Plan. We were not in the position to alter the platform's name, so we moved forward.

Final Logo (Animated)




Click through the gallery below to see how the brand guidelines came together.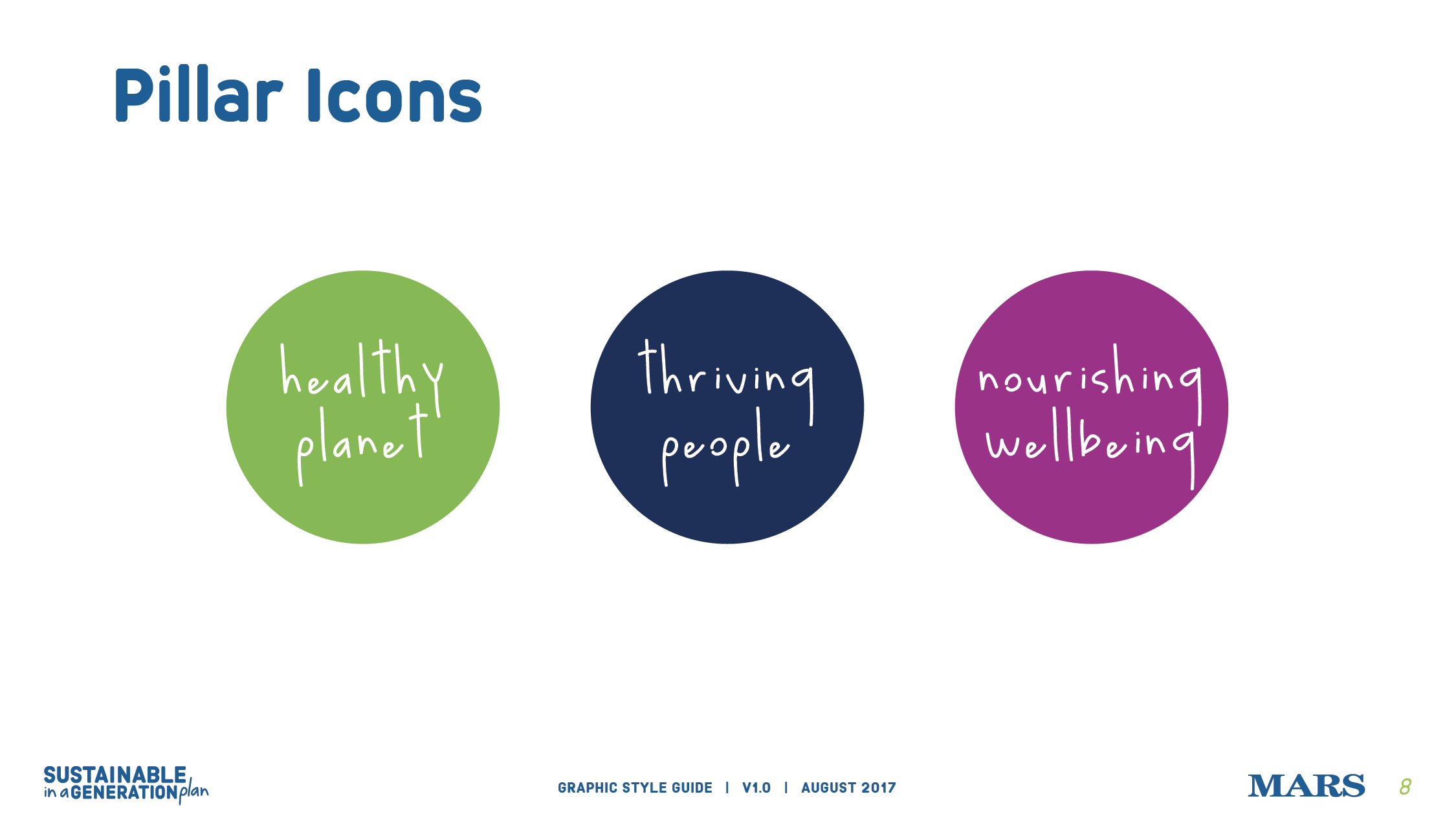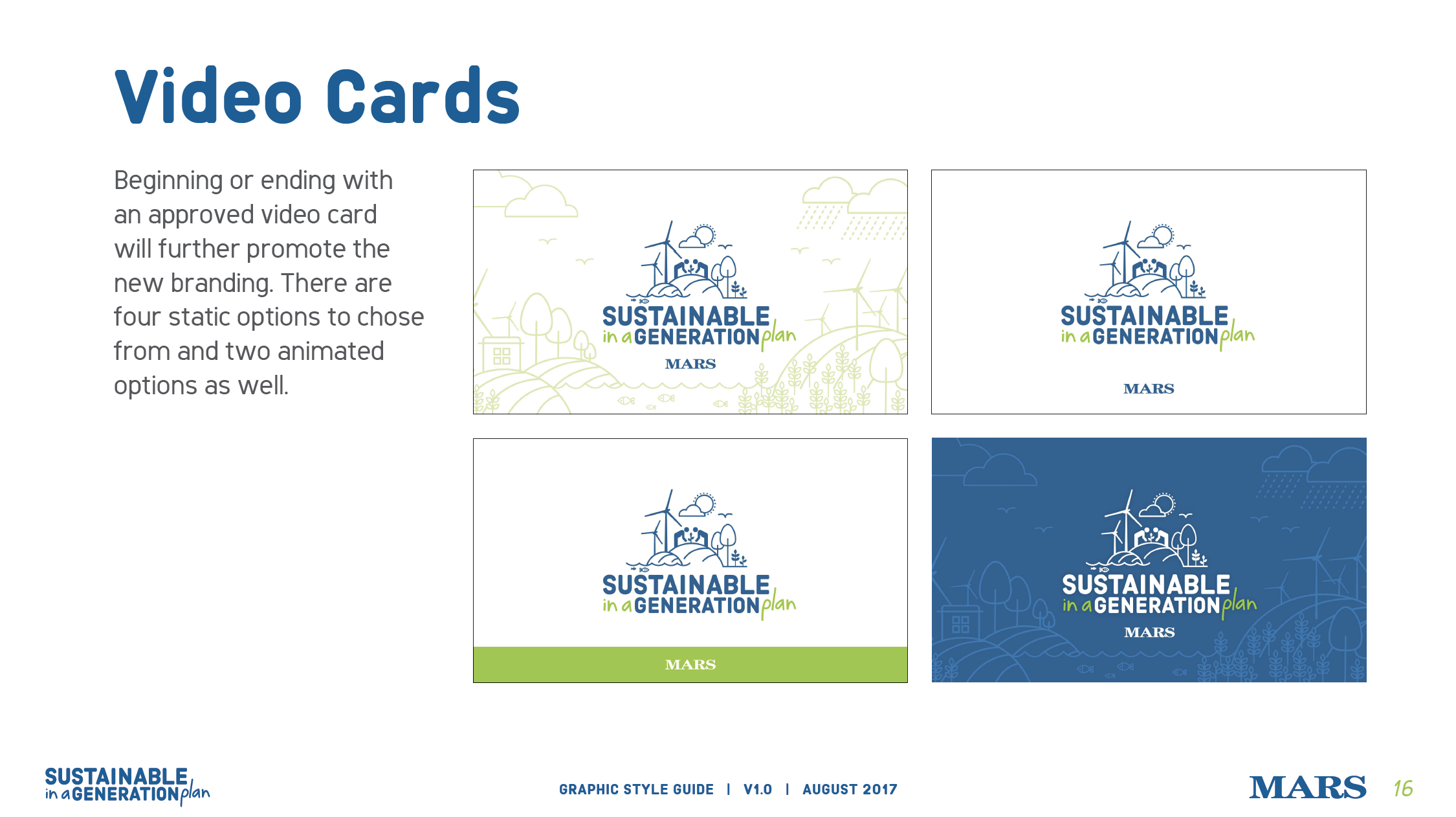 Closing Thought: I learned a lot from this and my other branding experiences, which has continued to inspire my curiosity for branding and brand strategy. It was also a good project for me to refine my visual eye, branding knowledge and visual concepting skills.


Reception: The launch was a success. While not very splashy (I bet you didn't hear about it) it was global and big for Mars, who has a history of keeping corporate affairs low key. Most exciting for us, our brand assets and guidelines were translated into a dozen languages and sent to creative agencies and Mars offices across the world.


Agency: TMA
CD: Kenny Barella
ACD: Zane Cassidy
Sr. AD: Christina Contreras