Copywriting

A smattering of favorite concepts and copy. Swipe ← or → to see what's in each gallery. Tap [see more] and poof—you're on the brand page. Imagine that.





Social / Video
UCLA


On the UCLA in-house creative team I've led copy and conceptual work for a number of campaigns and initiatives, including #1 Because, Knowledge Solves and more. [see more]




State Farm

As lead writer on the agency team for State Farm's Neighborhood of Good, we created an original series of docustyle content, social, digital and IRL experiences with altruistic artists like Panic! at the Disco and Lauren Alaina. [see more]




Philips OneBlade

By embracing the humor of our target, we helped OneBlade become a relatable brand for young men with two-way, timely social content and activations that featured the many perks of this one of a kind face eraser. [see more]






Web
Pallaby




As a founding member of this startup I expanded my K9 knowledge as a dog dad. We created the brand and establish a reputation for pup-personalized wellness and nutrition. [see more]




Blue Diamond Almonds




Blue Diamond Almonds and Almond Breeze provided ample opportunity to write about taste. Web copy was focused on harnessing the heratige of this farmer co-op on their brand pages and nutrition/flavor on product pages. [see more]




UCLA




As a government institution, designing and writing for ADA compliance was always top of mind. I learned a lot about streamlining content, making it accessible and creating pages with purpose. [see more]






Event
3M

On 3M's social agency account, I helped create a content strategy and execute in real time at SXSW. We supported their scientifically-inspiring footprint and climate change statement, The Big Picture. [see more]




UCLA First Thrusdays


[Event Creative Comming Jan 2022]


On the storied streets of Westwood, we invited Angelenos to connect with one another, celebrate the moment and explore interactive experiences designed by student artists and local community members.






Email
Pallaby



So many new dog owners lack basic knowledge about their pets (e.g. how can I tell if my dog is oveweight?). Our emails enticed and informed, pulling readers into our website to original content and ultimately, sales. [see more]




UCLA




It takes a lot of emails to keep L.A. county's fourth largest employer funded and functional. My email work represents both objectives, reaching out to doners and helping employees stay sharp. [see more]






Misc.


Mandalay Bay


This was my first campaign in market as a copywriter at RPA and I keep it around because I still appreciate how the turtle's snarky voice cuts through. The above outdoor ad ran on busy streets nation wide. [see more]




A&E




This is one of many social/second screen campaigns I did with A&E Networks. It's a throwback to a simpler time on social, yet still a favorite idea because of the partnership and results. Plus, I got to make silly voices while VO'ing the case study. [see more]




My Fiction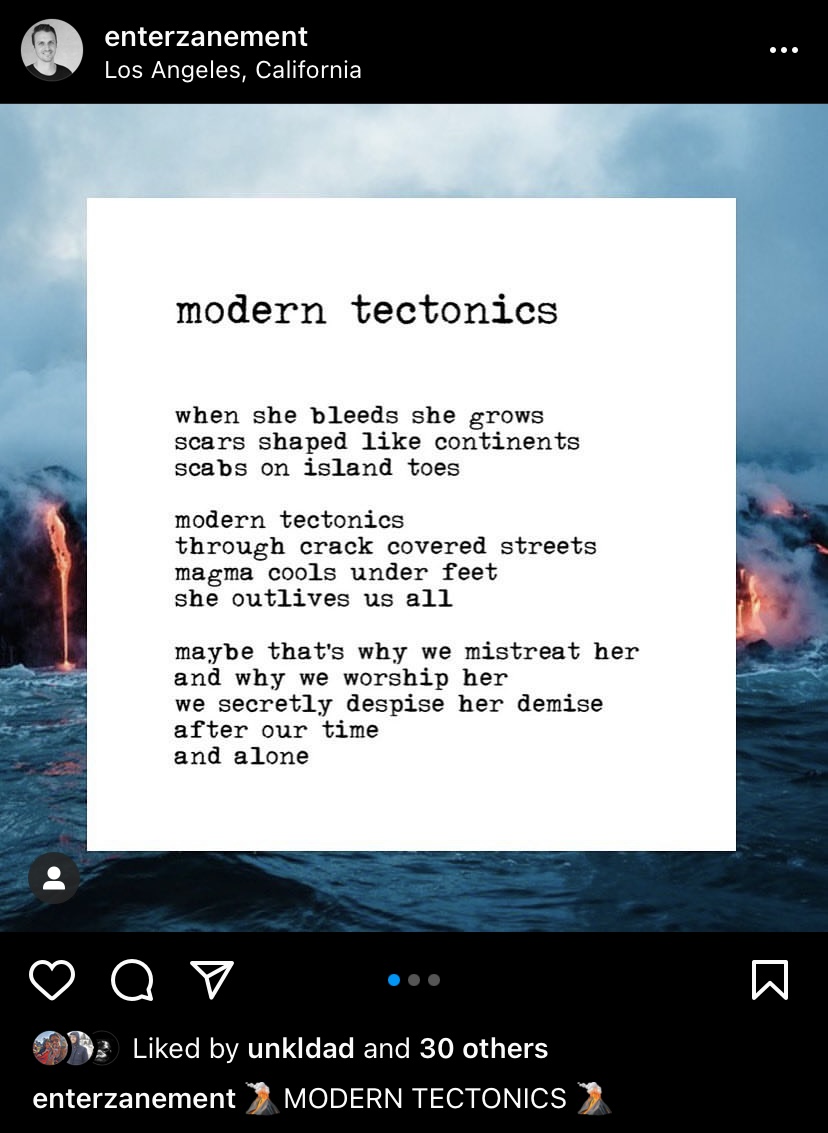 When I get curious about an observation or a feeling, a person or place, I write about it. Usually the result is a poem in the shadorma form or a short story. [see more]