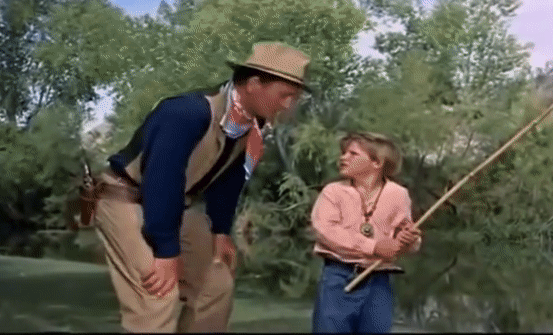 So, you want to learn about my copywriting mentorship?

There's more to it than beating your next writer's block. Although, that's important, too.

I've been a copywriter for over ten years. I've managed art directors and copywriters. During that time I've had two mentors that helped shape my career (and life).

If it wasn't for their active involvement, I would've gone back to being a stunt kid. Can you imagine that? A grown man, auditioning for children's roles. I'd be like the guy who graduates high school but doesn't graduate high school parties.

I digress...

Getting paid to do creative work is more challenging than ever before.

As a profession, the pressure to be creative and sell your work can mess with your sense of direction, money and emotions.

Whether you work at an agency, in-house at a brand or freelance, it helps to have a plan. And someone (who isn't your betrothed or your knuckle-headed friend) to nudge you along.

As a mentor, I impart my knowledge and experience in a six month personalized program. Full of timely career and creative advice.

That's the baseline.

However, this is also an opportunity for people who want more.

It's for those who want to take risks, try new experiences and strengthen their creative intuition.

At this point, you might be wondering, "What's in it for you, Zane?"

I've come to believe that teaching is the highest form of learning. For me to reach the next level, it's time to share what I know.




Mentorship Requirements
You've decided to make copywriting your core career skill
You have some work experience or a spec portfolio
You can commit to weekly check-ins for the first month
You can read this book (Optional)
What You Get
Candid work-related advice when you need it. I'm an email or text away from helping you improve your creative and marketing skills. Breaking through a creative block. Helping you negotiate better pay. Landing a better job.

Develop personal and professional goals that you actually want to accomplish. Meet regularly to discuss your progress, evaluate and redesign.

Equip yourself with a routine and tools that will help you achieve these goals. And surprise yourself with new self-discoveries.

Helpful resources hand-picked by myself for you, based on our discussions.

Ongoing support in the form of messages and reminders.

Build your creative intuition so that people turn to you for advice and to "make the call."

So, what's next?
Resources
Hey Whipple Squeeze This
I read this in my first year of copywriting. It's still a must read IMO.
CopyWork
The single best course I've taken on persuasive copywriting.
Copywriting Examples
Current copy and analysis that will inspire you (and it's free).
American Marketing Association
If you want to add a new technical skill, this is a good place to start.
How Brands Grow
Great creatives are good marketers. Read this book.
Decoded
Great creatives are good marketers. Read this book, too.
Never Split the Difference
Learn how to think about language like a negotiator (and get what you want).
The Tools
Learn how to develop more of the these Cs: courage, curiosity and consistency.

Improv and Public Speaking

If you haven't yet, invest time in one of these two areas. Or do both. I dare you.