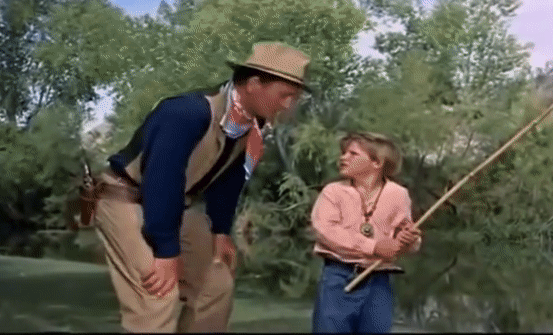 So, you want to learn about my copywriting mentorship?

There's more to it than beating your next writer's block. Although, that's important, too.

I've been a copywriter for over ten years. I've managed art directors and copywriters. During that time I've had two mentors that helped shape my career (and life).

If it wasn't for their active involvement, I would've gone back to being a stunt kid. Can you imagine that? A grown man, auditioning for children's roles. I'd be like the guy who graduates high school but doesn't graduate high school parties.

I digress...

Getting paid to do creative work is more challenging than ever before.

As a profession, the pressure to be creative and sell your work can mess with your sense of direction, money and emotions.

Whether you work at an agency, in-house at a brand or freelance, it helps to have a plan. And someone (who isn't your betrothed or your knuckle-headed friend) to nudge you along.

As a mentor, I impart my knowledge and experience in a six month personalized program. Full of timely career and creative advice.

That's the baseline.

However, this is also an opportunity for people who want more.

It's for those who want to strengthen their creativity by facing down adversity. Turning everyday challenges into opportunities for growth.

At this point, you might be wondering, "What's in it for you, Zane?"

I enjoy mentoring. It's time well spent.

And I charge a flat fee that covers a portion of my time. $500 for a six month program. More on this in the mentorship outline.




Reviews
"Zane is anyone's dream copywriting mentor. From helping me push through self-doubt to giving incisive feedback on spec ads and helping me land my first freelance gig, Zane was with me every step of the way. I couldn't more highly recommend a mentor who will bring you fast results."
Peter Tasca
"Having Zane's experience and outside look at how I approach both my copy and my business helped me move quicker, try new things, and massively improve the outcomes for my clients. If you worry about getting in your own way, talking to Zane may be the help you need."
Pavlo Cherniakov
"Zane has been a fantastic mentor. He has taught me not only about copywriting but also how to deal with stress and difficult situations at work and in my personal life. During our time together he has taught me skills that have aided me to land my current position and I am so thankful that he has taken me on as a mentee. I cannot recommend Zane enough!"
Tomás Prada
Benefits
Candid work-related advice when you need it. I'm an email or text away. Break through creative block. Negotiate better pay. Land a new job.

Develop goals that you actually want to accomplish. Meet regularly to discuss your progress, evaluate and redesign.

Equip yourself with a routine and tools that will help you achieve your goals. And surprise yourself with new self-discoveries.

Helpful resources hand-picked by myself for you, based on our discussions.
Strengthen your creativity so that people turn to you for advice and to "make the call."

Requirements
You've decided to make copywriting your core career skill
You have some copywriting experience or a spec portfolio
You can commit to weekly check-ins for the first month
So, what's next?
Learn more and reach out
Resources
Hey Whipple Squeeze This
I read this in my first year of copywriting. It's still a must read IMO.
CopyWork
The single best course I've taken on persuasive copywriting.
Copywriting Examples
Current copy and analysis that will inspire you (and it's free).
American Marketing Association
If you want to add a new technical skill, this is a good place to start.
Never Split the Difference
Learn how to think about language like a negotiator (and get what you want).
How Brands Grow
Great creatives are good marketers. Read this book.
Decoded
Great creatives are good marketers. Read this book, too.
The Tools
Learn how to develop more of these: courage, curiosity and consistency.

Improv and Public Speaking

If you haven't yet, take an improv class or join your local Toastmasters.